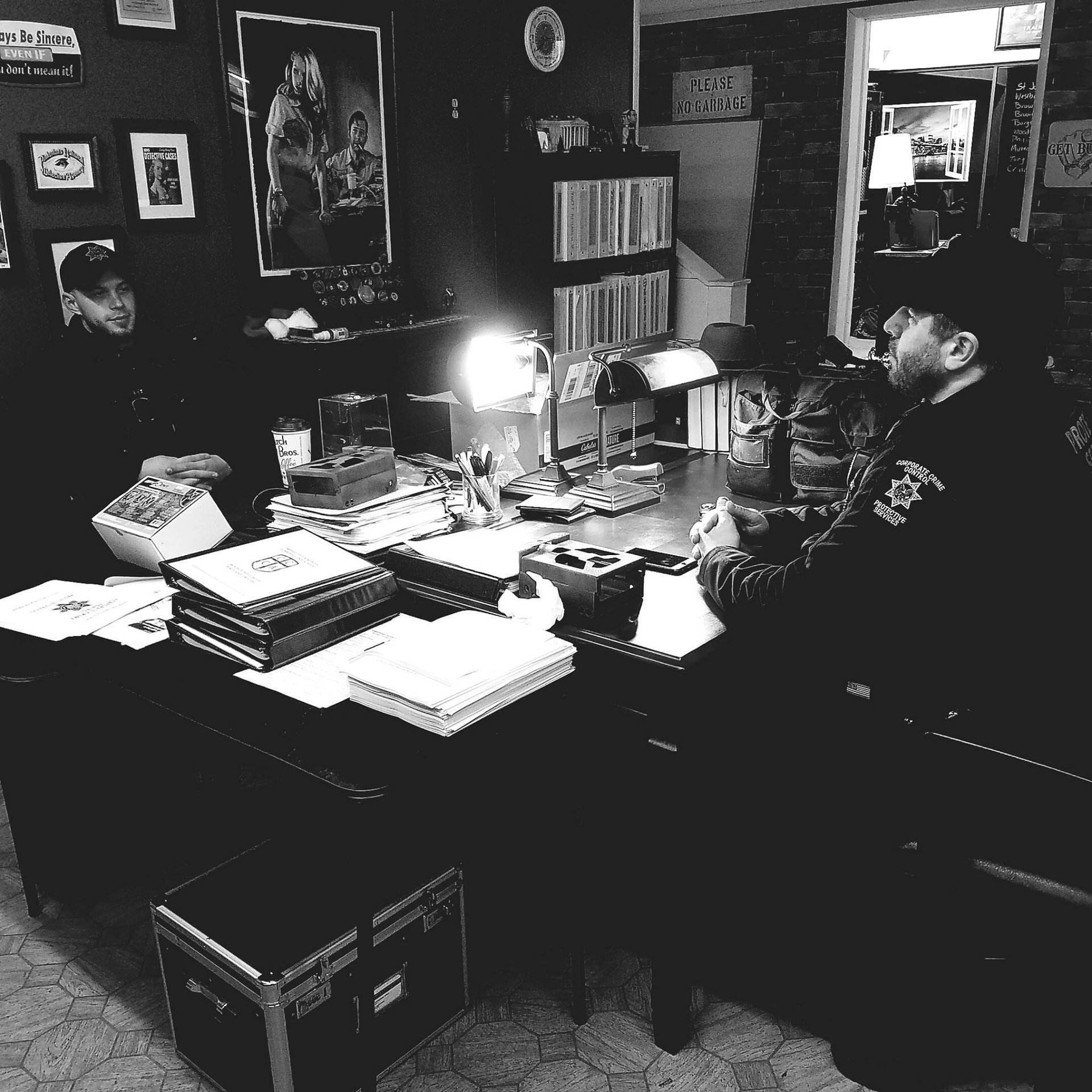 Professional and reliable private investigation and security provider that offers comprehensive solutions to businesses, organizations, Attorneys, and individuals. Our team of highly trained and experienced private investigators and security professionals are committed to providing the highest level of investigations and security to our clients.
Corporate Crime Control: Private Security and Investigation Services
What sets our service apart?
Our investigative staff understands that they are invaluable to our criminal defense Attorney's and the legal process of criminal trials. Our investigators are well tenured, well trained, and intimately aware of the law. Our investigators understand the seriousness of the criminal charges against our Attorney's clients and apply their knowledge as they assist in developing a defense for our clients. We specialize in criminal defense investigations and are thoroughly familiar with the nuances required for criminal defense and mitigation strategies.
At Corporate Crime Control, we pride ourselves on delivering exceptional private investigation and security services that are customized to the specific needs of each client. What sets us apart is our unwavering commitment to professionalism, integrity, and excellence. We understand that security is not a one-size-fits-all solution, which is why we work closely with each client to design a customized security plan that meets their unique needs and concerns. Our team of highly trained and experienced security professionals uses the latest technology and techniques to ensure that our clients receive the highest level of protection possible. Whether it's on-site security personnel, enhanced patrol services, executive protection, event security staff, penetration testing, or security consulting, we go above and beyond to ensure that our clients feel safe and secure at all times. With Corporate Crime Control, you can trust your security needs are in good hands as we have a proven track record in the industry.
"We are grateful for your experienced and thorough assistance investigating the legal case involving our son. More than once, he referred to your skill, and we know he felt fair treatment and consideration do your meetings and investigation. Please accept our utmost appreciation for the vital role you filled in our son's criminal case. Sincere Regards."
- David
"Scott Castleman,
I wanted to write and thank you for the time and effort you put forth during your investigation of my criminal case. Successfully following the treasure map from hell and dealing with the people you dealt with along the way. I also appreciate you letting me use you as my sounding board even if I may at times gotten off track and your tactful dealings. Thank you also for providing me with copies of your investigative reports. I believe your efforts will help clear the air for all those involved. You exceeded all preconceived notions, and I don't believe I could have asked for more.
Respectfully, "
- Matthew
"Scott: It was a pleasure to work with you and your professional security detaul at the Ann Coulter event. Thank you very much for your expert security services and the way you managed security for this event. I will be pleased to recommend your firm in the future as the need arises.
Thank you!"
- Greg Leo
Oregon Republic Party - Communications
"Mr. Castleman, The event went very well!!! The evening was lovely, and everything went off without any issues. So, we are very happy. Your team was really great. Yonty was awesome with Kristin, and Drew and John were wonderful to have handling the needs for the rest of our event. All 3 were very accommodating, professional, and fantastic to work with. We very much appreciated having them, and look forward to working with you in the future!"
- Jordan Cole-Rehfeldt
Special Events Manager Hampton Opera Center - Portland Opera
If you are interested in learning more about how Corporate Crime Control can help protect your business, please don't hesitate to get in touch with us. We are available 24/7 to answer your questions and provide you with more information about our services. You can reach us by phone/email below, or by filling out the contact form on our website. We look forward to hearing from you!